Winter in Lake City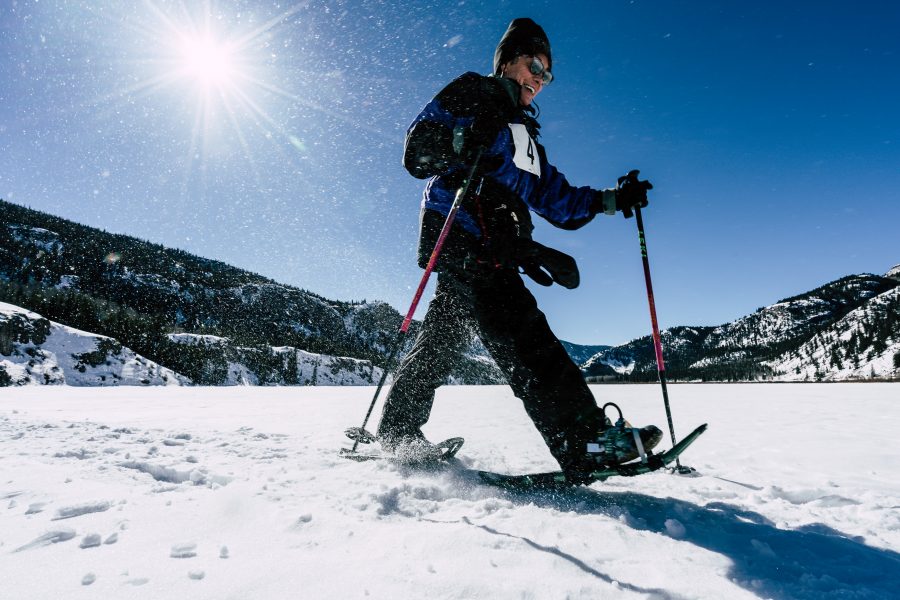 ---
Winter in Lake City
Winter glistens like nowhere else in this high country wonderland.
A mantle of white only makes the secret treasures of Hinsdale County and the town of Lake City stand out. Black winter skies glow with starlight only remote places can boast. Ice crystals sparkle on whitened lakes, and ice-laden creeks and waterfalls are frozen in motion until the spring thaw. From mountain peaks to windswept valleys, this may be the truest time when our San Juan Mountains shine.
Experience the abundance of winter recreation opportunities in Lake City that include over 100 miles of snowmobile and multipurpose groomed trails, a local ski hill and terrain park, ice climbing, the Hinsdale Haute Route, backcountry skiing and snowshoeing, ice skating, ice fishing, and incredible night skies. Check out our list of 17 fun things to do in Lake City this winter.
---
Tips for visiting Lake City in the Winter
What to expect November through March
As the most remote town in the lower 48, Lake City is a perfect place to get away from it all, and visitors become locals during Lake City's laid-back winters. Some businesses hibernate, but enough stay open year-round to keep you comfy-cozy. Plan ahead by checking out the Winter Business list with special announcements and hours for restaurants, retail, lodging, and more! Shop local and shop small in Lake City, CO.

How to Get Here
State Highway 149, also known as the Silver Thread Byway, is open year round. This road is plowed daily in the winter from 5 AM – 7PM. Learn more…
New to driving in winter conditions? Learn about winter driving and prepare for your trip in advance with tips from CDOT. Road conditions, travel alerts, and more are available at COTrip.org.
---
Winter Recreation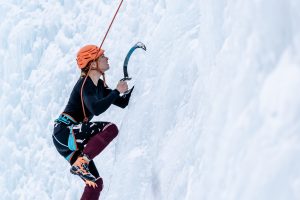 Ice Climbing
Just a few blocks from historic downtown, Lake City's Ice Park, open from December through March weather permitting, offers ice climbers 30+ routes of varying difficulties.  Learn more…


Snowmobiling
Hinsdale County has over 100 miles of multipurpose groomed trails that weave through the backcountry between Lake City and Creede. Access includes a number of entry points at Spring Creek Pass, Slumgullion Pass, and Penniston Park, all off Highway 149. Learn more..
Cross-country Skiing and Snowshoeing
Opportunities include in-town, from town, and backcountry treks. Most hiking trails are "winter sport adaptable" for daytime adventures. Learn more…

Lake City Ski Hill and Terrain Park
Money spent on one "fancy resort" lift ticket will buy a day of fun for ten at the Lake City Ski Hill. Home to four runs of varying difficulty, the Ski Hill also includes a great terrain park that allows skiers and snowboarders to practice jumps, tricks, and more. Learn more…

Lake City Ice Skating Rink
The Town of Lake City maintains an excellent outdoor ice rink for skaters of all skill levels and interests with complimentary loaner skates. Located on the west side of the historic Armory building and Town Hall. Learn more…


Hinsdale Haute Route
One of the crown jewels of Lake City and Hinsdale County is the Hinsdale Haute Route, a system of three yurts. Colorado's highest hut route, the system features fully-stocked yurts and "top of the world" views. Each yurt sleeps six to eight people, and guide services are available. Learn more…
Ice Fishing
Fishing with bait and jigging are common Lake San Cristobal ice fishing tactics either employed from a warm fishing hut or while braving the elements. The reward? Many small to medium lake trout and occasionally one too large to fit through the hole! Learn more…
Lake City Annual Winter Events
November
December
February & March – Winter Whiteout
Lake City Ice Climbing Festival

Matt Milski Ski Race

Ice Fishing Derby

Lake San Cristobal Brew-Ski
Cannibal Snowshoe Race
Find more events and details on our event calendar.