Lake City Ice Park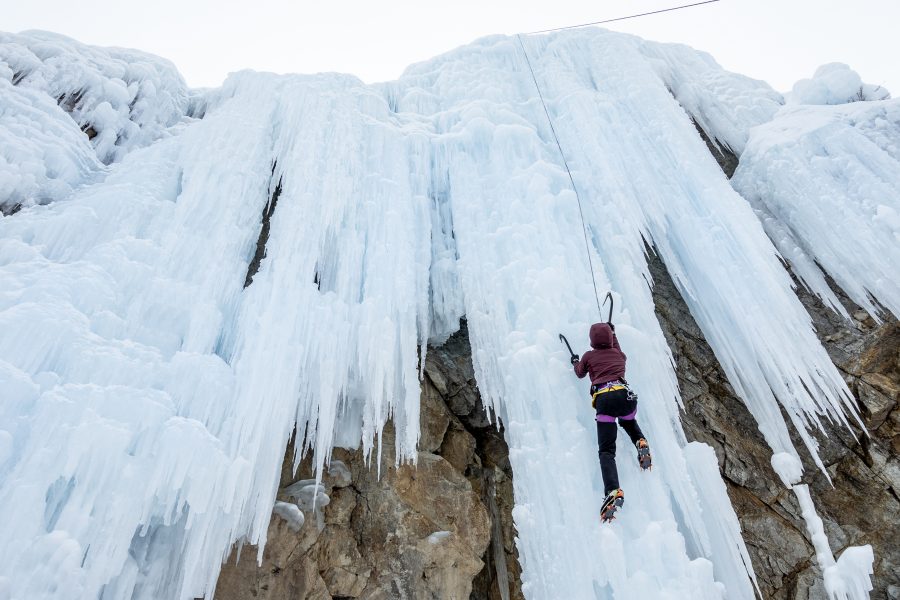 ---
Lake City Ice Park
The Lake City Ice Park
Just one block south of historic downtown Lake City is the Lake City Ice Park, a favorite among ice climbers who prefer small crowds, stellar routes, and a casual, fun atmosphere. Check out Lake City Ice Climbs on Facebook or Instagram for current conditions.
The Town of Lake City manages the ice park and the gorgeous blue ice fed by piped water that comes down via showerheads.
Located, with permission, on public, BLM land, the Lake City Ice Park is FREE to the public and easily accessible. With hardly any lines… especially on the weekdays, this ice wall offers:
Three park sections: Pumphouse Park, Dynamite Shack, and the Beer Garden
50+ routes
60 to 170+ foot pitches
Be ready to extend anchors up to 25 meters.
Mixed grades, WI-3 and up
The Lake City Ice Park is open November to March, weather permitting, is family (and canine) friendly, and has a fire pit and warming hut. As always it is climb at your own risk.
Want to ice climb but don't have the gear or the experience? Check out the Ice Climbing Guides and Gear directory to find a guide or gear rental.
For an exciting ice climbing experience, check out the annual Lake City Ice Climbing Festival, which takes place each February. Check out our calendar for details. Even during the festival, the ice park doesn't feel crowded!
For experienced climbers…
If you've climbed the Lake City Ice Park and want to challenge yourself on some natural ice climbs, check out the following:
Sherman
Sherman falls is a 4-pitch W15 line backcountry waterfall. From Highway 149 just south of Lake City, turn west onto CR 30 towards Lak San Cristobal. Continue about 12 miles and then take the left fork in the road. The Sherman townsite (ghost town) and waterfall will be less than a mile from here.
North Clear Creek Falls
This waterfall is a dramatic drop down from the meadow, just ½ miles from Highway 149 about halfway between Lake City and Creede. There's a road, parking lot, and overlook. Please note, this is not plowed in the winter. Park on the highway and walk or ski into the waterfall.