Kid Friendly Activities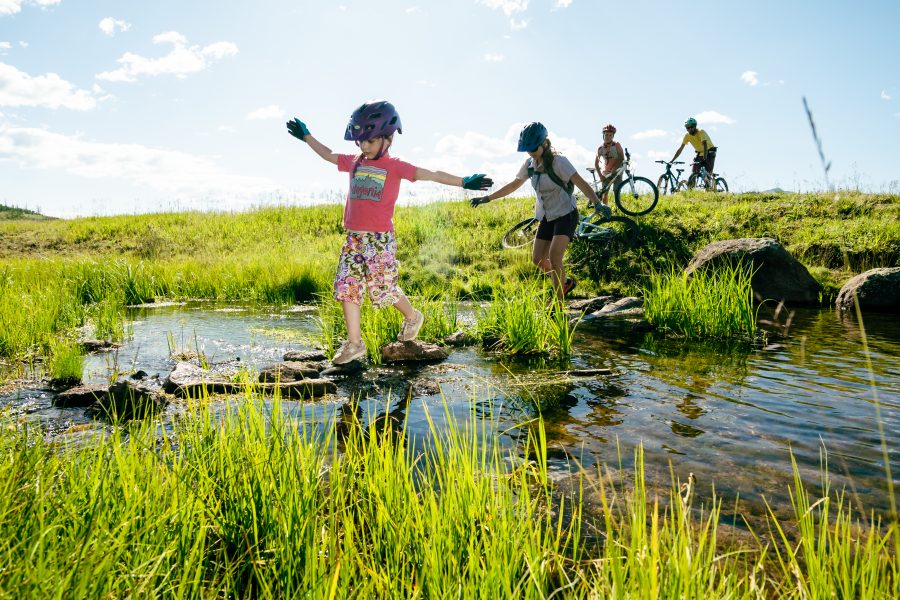 ---
Kid Friendly Activities
Make Lake City a Beloved Part of Your Family History
Lake City has been a destination since the 1800s when gold and silver brought miners to this area. During the post World War II days, tourists began taking advantage of the unrivaled outdoor recreational opportunities. Love of the Lake City area brings people back repeatedly, creating family traditions that have lasted generations.
The Lake City area is a great place for families. Skip down a trail, splash in the river, watch water skippers, star gaze, and reconnect with life's simple pleasures. Several affordable restaurants offer kids' menus. Enjoy an old-fashioned soda fountain or smoothies or milkshakes from several shops. Many local retail shops offer products for children – toys, books, games, t-shirts, and more.
Horseback Riding
Take a family ride through the San Juans with experienced guides.
Fishing
Teach a child to fish in unintimidating waters like Deer Lakes or Big Blue Creek. In both places, brook trout are abundant but not large. Learn more.
Boating
Spend the day on Lake San Cristobal. Boats, including canoes, kayaks, and fishing boats, are available for rent from local businesses. A public boat ramp, dock, and parking area are located partway along the west side of the lake.
Four-Wheeling
Rent an OHV or other off-road vehicle and explore Lake City's gorgeous backcountry roads. Or, book a tour and let someone else be your guide. Learn more.
Hiking
Hiking is the quintessential Colorado activity and perfect for families too. Lake City has several easy to moderate trails where you can spend the day with your kids exploring nature. Learn more.
Wildlife Viewing
Remote, sparsely populated, blessed with high mountain lakes, streams, forests, and hideaways that provide ever-nurturing habitats – Hinsdale County is both the year-round and migratory home of choice to a myriad of flora and fauna that grace its landscape. Learn more.
In-Town Walking Trails
Enjoy a walk on Lake City's in-town trails along Henson Creek and the Lake Fork River or around Pete's Lake. Chance encounters with deer, chipmunks, birds, and other little critters is always a possibility. These trails are ideal for strolling or bicycling and are paths the entire family can enjoy. Learn more.
Camping
Camping is great for the whole family. Roast marshmallows around a campfire and gaze at Lake City's phenomenal stars.
Biking
Rent a bike and hit Lake City's in-town trails. Learn more.
Skiing
The Lake City Ski Hill is the best deal in Colorado, making it an ideal place to give skiing a try or to master your turns. Learn more.
Ice Skating
Ice skate at Lake San Cristobal or in town behind the armory. Learn more.
Town Parks
Check out Memorial Park in Wade's Addition for skateboarding, playing softball, fishing at the pier, or playing on the playground. Nearby is Town Park, which features a large grassy area perfect for a game of flag football or Frisbee, a nice playground for all ages, a sand volleyball court, and picnic tables.