Summer in Lake City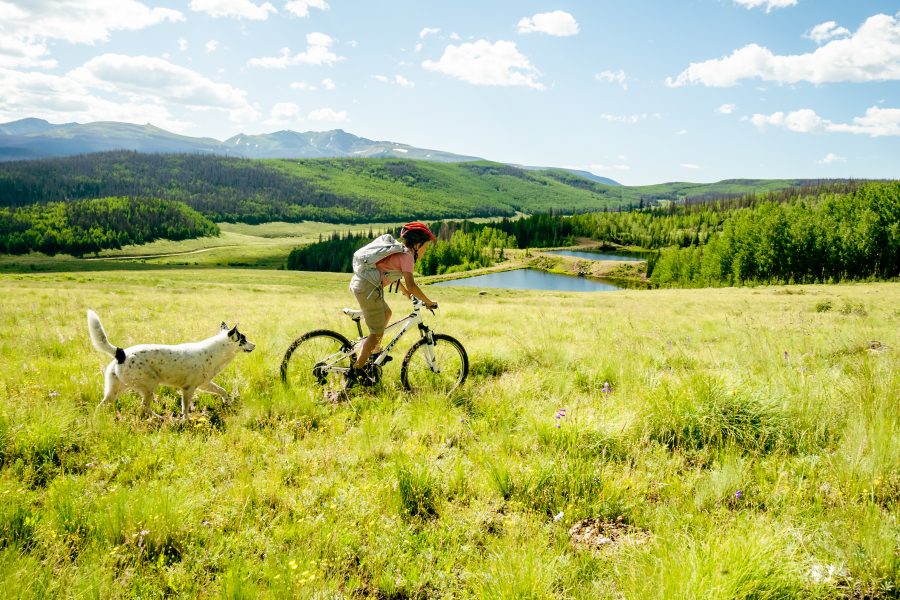 ---
Summer in Lake City
Summer Guarantees a Peak Experience for Everyone.
Each summer in Lake City, wildflowers color every view, daylight adventures continue into the late evening, night skies shine with stars, and fun times are had all around town. With so many dream-come-true possibilities, Lake City summers have something for everyone.
With things to do and sights to see filling every summer month, happy energy is contagious in town, on backcountry roads and trails, on summits, at tranquil lakes, and at campfires under the stars. Despite the presence of more people than at other times, everyone can find their special moments and places amidst the vastness of the San Juan Mountains.
Check out our up-to-date OHV regulations. 
Tips for Visiting Lake City in the Summer
Mid-June through August
If you can, book lodging in January, February, or March to guarantee your dream-stay. Lake City's peak tourism season is during July and early August, and yearly repeat visitors claim their spots early. For help finding lodging any time or if you'd like personal assistance, call the Visitor Center at 970-944-2527 or visit our Lodging Directory.
While the Alpine Loop is quite busy during summer months, a number of alternate 4-wheel and 2-wheel roads and passes, including the Silver Thread Scenic Byway, offer fun-filled and less-traveled options with those always spectacular San Juan views.
Additional recreational opportunities include camping, hiking high-elevation and wilderness trails, climbing area peaks, and even tackling a couple or all of our five nearby Fourteeners. Hinsdale County literally overflows with lake, stream, river, and reservoir fishing options and boating and rafting opportunities.
Great photo opportunities include American Basin in full bloom, wildlife enjoying the fruits of summer, and historical and geological sites and scenes.
Enhance your stay by taking advantage of a wide range of free or minimal-cost learning opportunities, including historical tours, performances, and presentations, fly fishing workshops, nature tours, geology presentations, mine tours, and art and recreational classes and events.
Events
July
High Country Craft Fair
Old Fashioned Fourth of July Celebration
Historic, Cemetery & Ghost Tours
Ducky Derby
Arts & Crafts Festival
Lake City Arts Plays & Art Shows
Youth & Adult Art Camps
Live Music at local venues
August
August History Month
Historic, Cemetery & Ghost Tours
History Presentations
Stick Horse Show
Night Under the Stars;
Back in Thyme Victorian Tea
Check out detailed event information in our event calendar.