OHV Regulations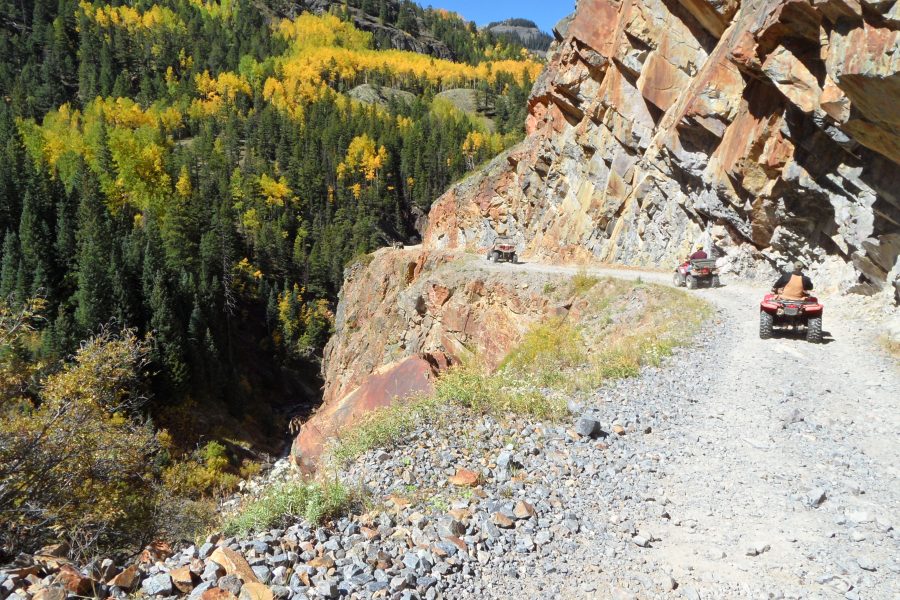 ---
OHV Regulations
Lake City OHV Regulations
ATV, UTV, and OHV use is allowed from 2nd Street, heading south on CO HWY 149 to CR30.
This 2.5-mile section of State Highway is part of the Pilot Program implemented by CDOT.  Be aware that at ANY time, the Pilot Program may be stopped and allowances may change.
Please DO NOT attempt to travel NORTH beyond 2nd Street on CO Hwy 149.
For personal safety and the safety of others, please exercise common road courtesy and mountain-driving common sense.
Please note:
You MAY cross through the Lake City Auto property to make your way to the bridge crossing into Ball Flats.
You may also use that parking lot to make way to the bridge and then cross diagonally over Hwy 149 into the Country Store parking lot, to access Ocean Wave Drive.
Once on Ocean Wave Dr, if you travel west/northwest you will then turn on Black Bear Drive. Follow this to Rocky Springs Drive, then onto San Juan Springs Drive. This will give you access to the Toy Wash just north of town.
Hinsdale County and Town of Lake City OHV Ordinance Requirements
Must comply with all Colorado motor vehicle traffic laws
Valid driver's license or operator's permit in possession
Proof of standard motor vehicle liability insurance
Windshield or eye protection (sunglasses or safety glasses) for all occupants
Helmets required under 18 years of age (unless in a child restraint)
Motor vehicle child restraint laws apply
No more occupants than OHV designed by the manufacturer
If provided by the manufacturer, seat belts must be worn
A Colorado State Parks sticker
All OHVs are required to stay on designated roads and observe all road conditions.
Please contact the Lake City/Hinsdale County Chamber of Commerce and Visitor Center with any questions or concerns.