OHV Regulations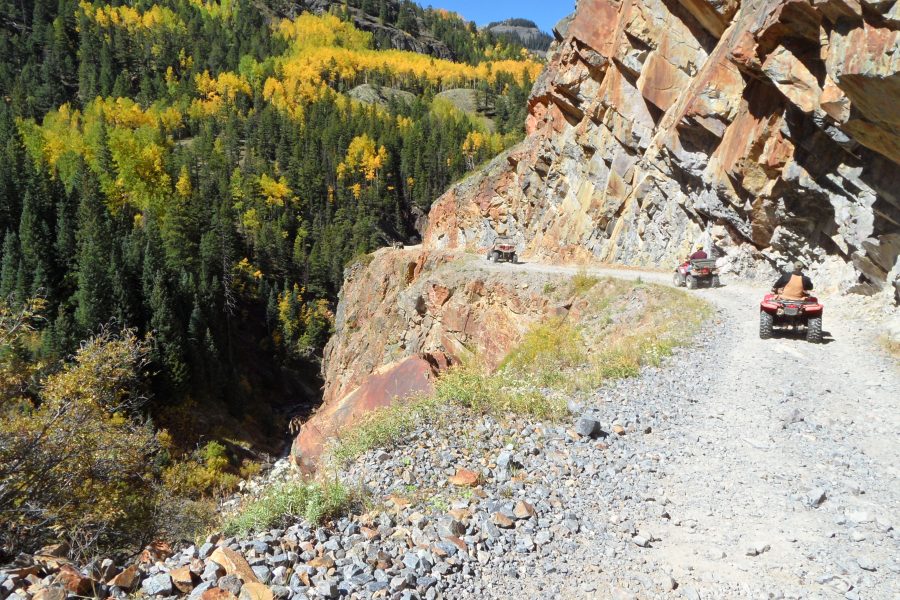 ---
OHV Regulations
OHV Program Information
Hinsdale County and the Town of Lake City are participating in a three-year OHV Program with CDOT that allows OHVs and ATVs to travel on Hwy 149. This program makes it possible for OHV riders to travel the entire Alpine Loop Scenic Byway, which requires traveling on a 3.26-mile stretch of Hwy 149.
The OHV Program will run seasonally in 2021, 2022, and 2023, from the Friday before Memorial Day through September 30 of each year.
OHVs will be able to ride on Hwy 149 from CR 30 (MM 69.88) south of Lake City to the Ocean Wave Drive intersection (MM 72.11) on the northern end of Lake City. OHVs are not permitted to ride on any other areas of the highway at any time outside the boundaries of the program. Learn more about the program here.
OHVs are permitted on all Town and County roads. The OHV Program only affects travel on the highway.
Do not attempt to travel north beyond Oceanwave Dr. or south beyond County Road 30 on HWY 149.
For personal safety and the safety of others, please exercise common road courtesy and mountain-driving common sense.
---
Hinsdale County and Town of Lake City OHV Regulations
All OHV use on Lake City and Hinsdale County roads must comply with the Colorado State statutes pertaining to motor vehicles and follow posted speed limits. 
All OHV's operators and or passengers must meet the following requirements:
• MUST have a current Colorado OHV permit. Note: Colorado does not recognize permits from other states.
• Operators must have a valid driver's license in their possession
• Must have proof of current OHV liability insurance.
• Required to wear a restraint/seatbelt if: the OHV manufacturer originally incorporated restraint or child car seats. Child car seats and restraints must be used in accordance with Colorado motor vehicle laws CRS 42-4-236. 
• Under 18yrs must wear a DOT-approved helmet unless in a child seat or age-appropriate restraint. Child helmet exception is applicable ONLY for OHV's designed and manufactured to support a child seat. 
• Required to have proper eye protection (glasses, sunglasses, goggles, etc.) OHV's with windshields do satisfy this requirement.  
• May not carry more passengers than designated by the manufacturer. All passengers must be seated in designated seating per manufacturer specifications. 
• It is unlawful to operate any vehicle off: designated streets, roads, highways or trails. 
OHV's are allowed on State Highway 149 ONLY in the Town of Lake City, north to the Lake City Bakery and south to County Rd. 30 (Lake Road). OHV's are NOT allowed to proceed beyond County Rd. 30. 
Fines may be assessed from $75, not to exceed $1000
Please contact the Lake City/Hinsdale County Chamber of Commerce and Visitor Center with any questions or concerns.
---
What You Need to Know Before Hitting the Trail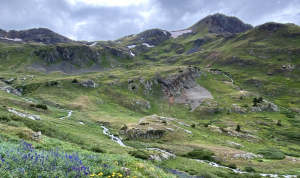 Stay on the Trail
Our alpine environment is extremely fragile and damage to the tundra can last hundreds of years. Protect our land and keep trails open by staying on the trail and only parking in designated areas.
Learn Trail Etiquette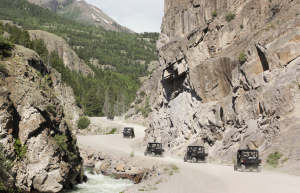 Uphill traffic has the right away. Allow others to pass in appropriate spots and be patient with other trail users. Use hand signals when passing to share how many are in your party. Learn more at StaytheTrail.org
Take it Slow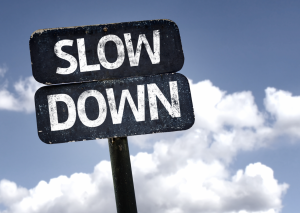 Louder doesn't mean faster. Be courteous of visitors, residents, and wildlife by slowing down to reduce excess noise and dust. Slow down and give space to your fellow adventurers traveling on foot and bicycle.
Know Where to Go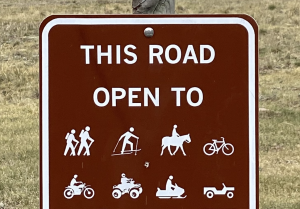 Look for brown signs that designate vehicle use for each trail type and be mindful of special closures. Avoid unnecessary travel through residential areas and never travel on private property.
Leave No Trace