Rio Grande Reservoir Road and Stony Pass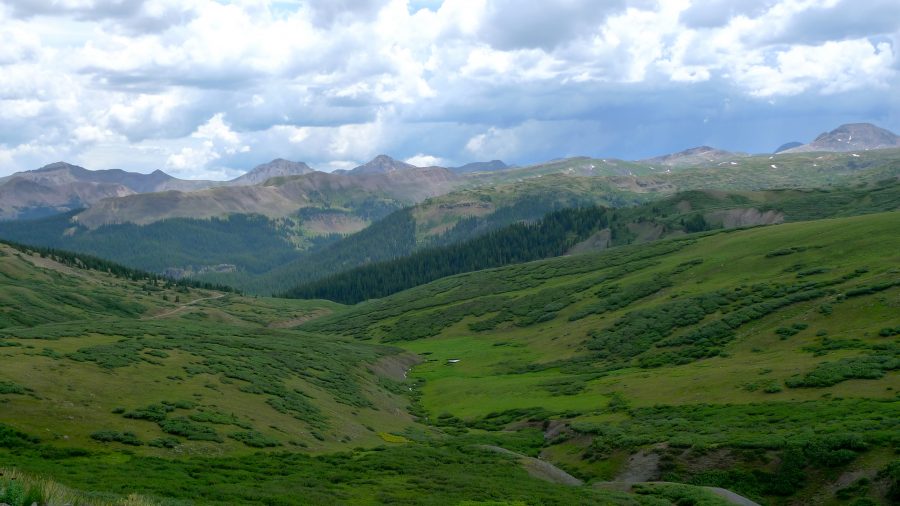 ---
Rio Grande Reservoir Road and Stony Pass
The Rio Grande Reservoir Road, also known as Forest Service Road 520,  leads from the Silver Thread Byway toward Stony Pass.  The first 19 miles of it are easily accessible by 2-wheel-drive vehicles.  Beyond that, you will need a four-wheel drive vehicle to take the rest of the road through Timber Hill, over Stony Pass, and down into Silverton.
Originally an old stage and freight route, this road follows the Rio Grande for many miles. The headwaters of the Rio Grande are located in the mountains of the Weminuche Wilderness Area south of the road.
You'll find that Road Canyon Reservoir, a State Wildlife Area, is a nice spot for fishing.  You need a Colorado Wildlife Stamp to enter the area.  This stamp is included in any fishing or hunting license, or you can buy the stamp separately.  Get your license or stamp at any of our local fishing outfitters.
The Rio Grande Reservoir is located along this road, about 13 miles from Highway 149. There is a boat ramp and a restroom.  The reservoir is known for its trout fishing.
Make a day of the trip by bringing a picnic lunch, or stay longer at one of the four public campgrounds along the way.
You can also hike, backpack, or ride a horse into the Weminuche Wilderness Area.  Trailheads for the Rio Grande Pyramid and the Window are just off of this road.