7 Ways to Travel Back in Time in Lake City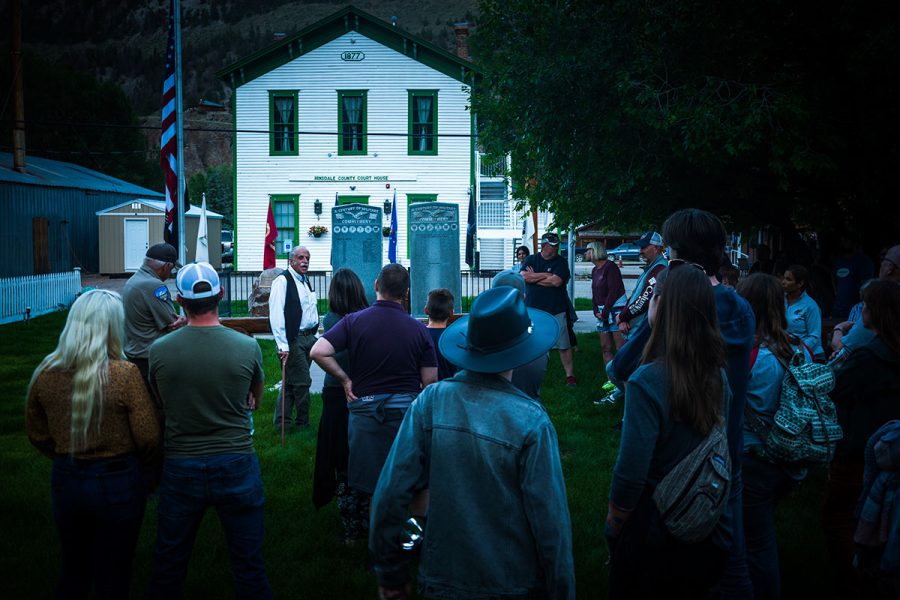 ---
7 Ways to Travel Back in Time in Lake City
Visiting Lake City is like taking a step back in time. As you stroll by the preserved 1870s facades that could double as a Wild West movie set, you'll half expect to see a sheriff chasing an outlaw — and during our western reenactments each summer, you just might!
Once a silver boomtown of more than 5,000, Lake City has a story around every corner. Here's how to experience the town's rich history for yourself.

Stroll the National Historic District 
Lake City's incredibly well-preserved Victorian Historic District is one of the largest National Historic Districts in the state, with plaques worth reading at each building of note.

The 1887 Hinsdale County Courthouse, for instance, the oldest remaining courthouse in Colorado, once saw a speech by Susan B. Anthony, who visited then-bustling Lake City on a whistlestop speaking tour for women's suffrage. Stop by the plaques in front of Lake City's other historic buildings to read their stories, too. 
Peek into the past at The Lake City Museum

The Lake City Museum is a celebration of residents past and present, with fascinating exhibits depicting life in the town's 1800s heyday and beyond. See displays on pioneer medicine and mining, a replica of an early prospector's tent, donated photographs from as far back as the 1870s, and Ute artifacts.

Thousands of years before Europeans set foot in the San Juans, the indigenous Ute people used the Lake City area as seasonal hunting grounds. With a population of 5-10,000, the southern Ute territory spanned most of Colorado and Utah, but the people themselves lived so lightly upon the land that not much remains of their presence.

In 1873, the brutal Brunot Agreement forced the Ute people to give up 3.7 million acres of land, including their lands near Lake City, and silver miners flooded the region to found towns like Lake City. Today, members of the Ute tribe perform their sacred Snow Dance in the Lake City town park each November.

In August, the museum's History Month, enjoy free or nominal-fee presentations about fascinating figures like Alfred Packer and the women of Lake City's red light district, plus deep dives into long-lost arts like blacksmithing and glass plate photography. 
Today, the gold of autumn aspens draws visitors to Lake City like its silver once did, and the old mining roads that first brought people here are full of hikers and off-road vehicles. There's history around every corner, and when you visit, you're a part of that history, too.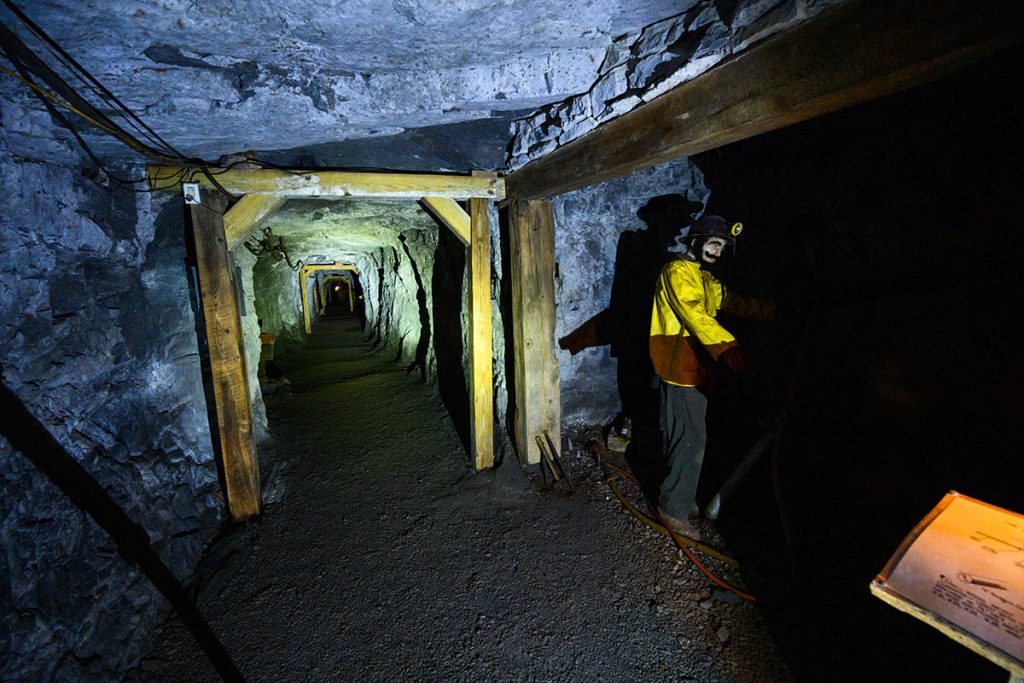 Go underground in a real mine

Silver mining built Lake City, and you can experience it for yourself at The Hard Tack Mine, Hinsdale County's only mine tour. Just a few miles from town on County Road 20, Hard Tack Mine takes visitors through a real-life mining tunnel with antique machinery for a taste of what life was like for miners in the 1800s.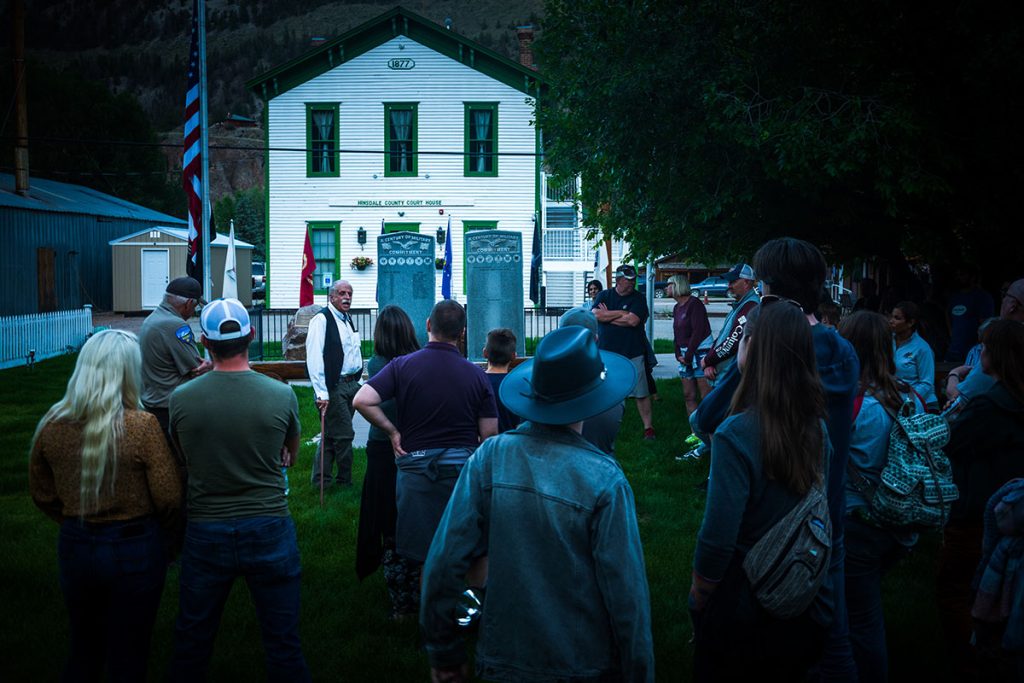 Take a spirited Ghost Tour

Boo! On Friday nights in summer, knowledgeable volunteers from the Hinsdale County Historical Society give guided Ghost Tours of the town's haunted history. Murders, poisonings, lynchings, child poltergeists…a town this old has its share of ghastly tales.

The Hinsdale County Historical Society hosts several other non-haunted walking tours, too, including a Historic Homes Walking Tour and a Geology and Volcano Tour highlighting Lake City's fiery ancient past.

Explore a ghost town (or two or six)

If the Friday night Ghost Tour isn't spooky enough for you, why not visit one of the many ghost towns near Lake City?

When the silver market crashed in 1893, mines shut down nearly overnight, turning the once-busy small towns of Sherman, Carson, Beartown, Henson, and Capitol City into the picturesque ruins you can still see today. The ghost town of Animas Forks, between Lake City and Silverton on the rugged Alpine Loop, is one of the best-preserved ghost towns in Colorado. 

Lake City itself nearly became a ghost town, too, first when the silver market crashed in 1893 and then when the railroad left in 1933. But thanks to the tourists who visited for its stunning natural beauty, the town stands strong today.

Protect our shared heritage by staying on roads and trails and by leaving all ruins as you find them.  
Hear the grisly tale of the Colorado Cannibal

Lake City's most infamous figure is Alfred Packer, a prospector who supposedly killed and admittedly ate five of his companions on a failed winter expedition in 1874. When Packer returned to town alone, looking suspiciously well-fed and spending money from several wallets, the people of Lake City put him on trial.

At the sentencing, the judge famously said, "Stand up, Alfred Packer, you voracious, man-eating s– of a b—-. There were seven Democrats in Hinsdale County, and you ate five of them!"

The bodies of Packer's purported victims lie two miles south of Lake City on private property, but you can see several Alfred Packer artifacts at the Lake City Museum, including a dollhouse he built while imprisoned for his crimes.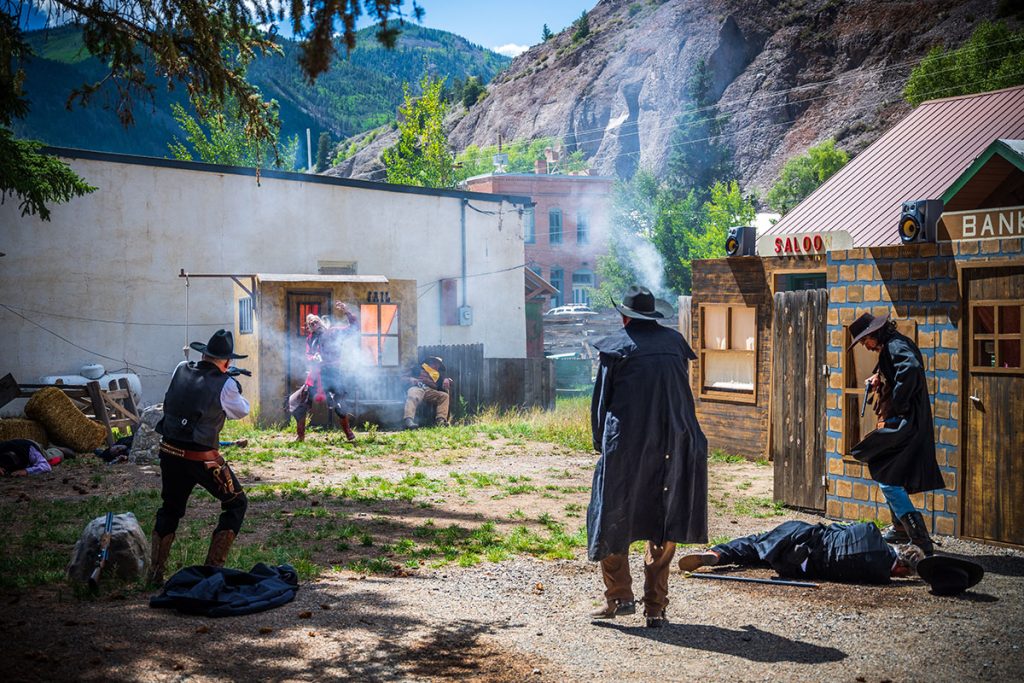 Watch a Wild West gunfight reenactment

Yeehaw! On summer Saturdays, Lake City's sleepy streets come to life with the flash of (fake) gunfire, as trained reenactors stage a historical shootout. See outlaws and sheriffs duke it out in period costume with elaborate skits: it's fun for the whole family. See our event calendar for more details.
This blog was made possible through a grant from Visit Colorado.