National Historic District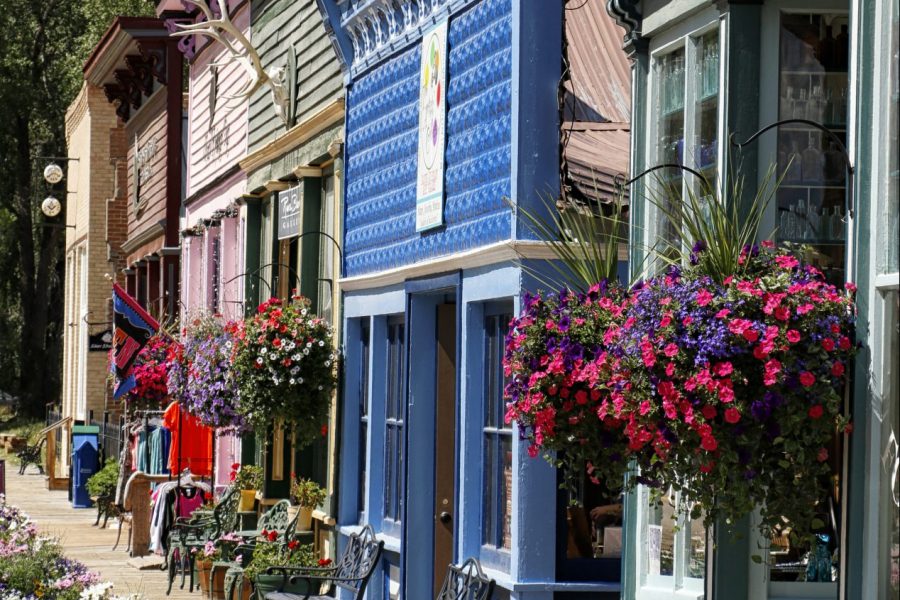 ---
National Historic District
Proud of the role Lake City played in the development of the American West, residents of this remote mountain town have worked hard to preserve their history and ever-evolving frontier culture for all to enjoy.
With more than 200 historic structures, including homes, outbuildings, barns, churches, public buildings, motor courts, and a courthouse that is still in use, National Register Historic District designation was awarded to the town in 1978.
The historic district consists of a portion of the 1875 town plat and several circa 1880 residential additions. As shown on the Walking Tour Map, a stroll through the district takes visitors along 500 feet of boardwalk and interspersed gravel paths that lead to numerous historic buildings housing shops, restaurants, and residences.
Many of the buildings feature plaques that provide details of the structure's history.
For a more fascinating glimpse into Lake City's yesteryear, the Hinsdale County Museum at 130 N. Silver Street offers guided tours of the historic district, as well as ghost, historic home, and cemetery tours. For hours and additional information on Hinsdale County Museum & Historical Society, go to www.lakecitymuseum.com.
Lake City's dedication to historical preservation gives even present-day activities an Old West feel. The multi-functional Town Park offers a playground for children of all ages, picnic tables, and seasonal special events that include the 4th of July Celebration, Lake City Arts & Crafts Festival in July, the "Colorfest" Arts & Crafts Festival in September, and the Uncorked Wine & Music Festival in September.
The Moseley Arts Center, located in the historic Hough Building at 300 N. Silver Street, features musical performances, art shows, dance shows and more. For hours and additional information on Lake City Arts, go to www.lakecityarts.org.
Even during the rough and tumble mining days of the late 1800s, the relatively unique civilized nature of this area was noted. One resident wrote that Lake City "men are intelligent, even aristocratic, many of them quote Shakespeare."
With educational, religious, and service institutions appearing early-on, the support of cultural activities and organizations in Lake City and Hinsdale County is a tradition strongly rooted in the past. That tradition continues.
Historic Preservation
To protect the Lake City Historic District, the town adopted its Historic Preservation Ordinance and Design Guidelines in 1984. The Town Board of Trustees published the design Guidelines in handbook form in early 2001.
The Historic District contains commercial and residential buildings of various sizes and styles. Many commercial structures were built of wood, with front-facing gable and false-front façade. There are also a few masonry buildings located on the Hough, Bank and Finley "blocks." Residences include chinked-log pioneer cabins, simple miners' cottages, and the Queen Anne style homes of merchants and mine owners. Most homes have front porches and decorative features. Tall cottonwoods planted by early Lake City citizens are carefully tended today. Fences, boardwalks, and outbuildings are also features of the district.