In-Town Walking Trails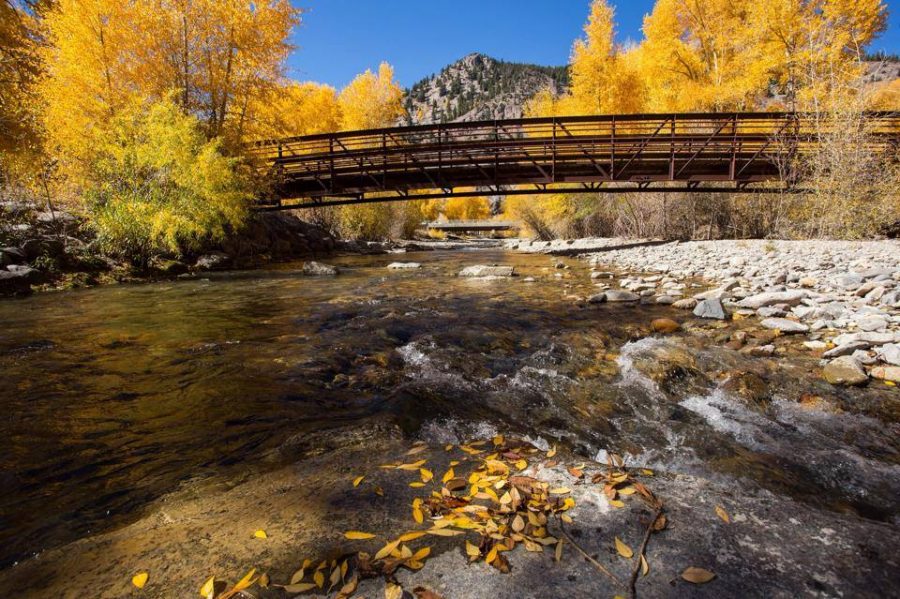 ---
In-Town Walking Trails
River Access Trail System
The River Access Trail System is only one part of a larger trail system that will continue to Lake San Cristobal and other areas in the near future. Though this aspect of the trail is meant to be a single trail we have subdivided it here into the Lake Fork, Nature Access, and the River Access Trails for your convenience. We hope that you will enjoy your walks and please help us keep our trails and areas clean.
Lake Fork Trail
The Lake Fork Trail begins at Water and 6th Street. It strolls south along the river bank to 5th St pedestrian bridge where it crosses over the river. The trail runs south long Henson Street, joining the Historical Loop between 4th and 3rd Streets. The trail crosses Henson Creek on the pedestrian bridge and continues along Memorial Park. The trail is 3,570 ft. Recently a loop around Memorial Park was added to this section, which takes you to the handicap and kid fishing pier and sitting areas near the confluence of Henson Creek and Lake Fork of the Gunnison River.
Pete's Lake Trail
Pete's Lake Trail begins either at the North end of Bluff Street or just past the Visitor Center and Post Office. This short trail offers a unique look into the habitat of Pete's Lake and there are several sitting benches along this trial.
Nature Access Trail
Nature Access Trail runs along from 8th Street to 6th Street along the bank of the Lake Fork of the Gunnison River where it joins the Lake Fork Trail. This trail provides a picturesque view of the river and is 1,226 ft.
River Access Trail (*ADA)
River Access Trail is a short loop beginning at the 2nd and Henson Street and ending at the Henson Creek Pedestrian bridge. This trail includes a boardwalk with views of the confluence of the Henson Creek and Lake Fork of the Gunnison River. The walk is 1,170 feet.
Henson Creek Trail (*ADA)
Henson Creek Trail beings at the Henson Creek pedestrian bridge (Henson and 1st St) and runs west along 1st Street until it intersects Henson Creek Road. The trail turns south at this point, creating a relaxing stroll through the sun and shade along Henson Creek. The trail ends at the ATV staging area and is 8,248 ft.
Historical Loop (*ADA)
The Historical Loop is the best way to see the unique buildings of Lake City's past. This loop will take you by historical houses, churches, shops and the courthouse. The Museum offers guided tours of these buildings to enrich your walking experience. This loop is 3,860 ft.
Lake to Lake Trail
Walk the 1.6 mile section beginning at the Lake City Ski Hill (1.5 miles south of downtown on Hwy 149 )