Mountain Biking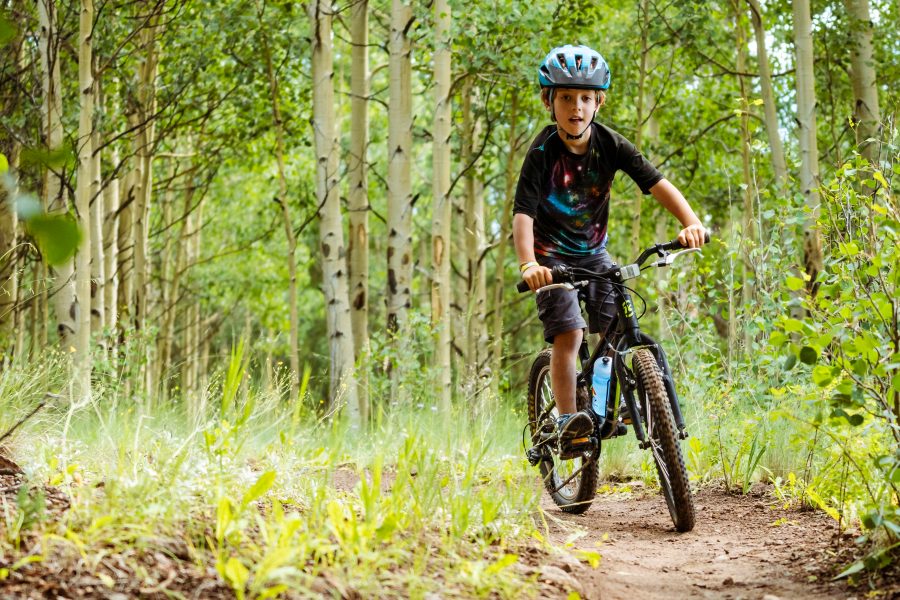 ---
Mountain Biking
The area offers a tremendous range of mountain biking experiences. The choices include easy-going, in-town trails the whole family can enjoy, peaceful intermediate trails and jeep roads with delightful scenery, very challenging remote single track and jeep trails, and even epic rides like the Alpine Loop and circuits along high ridges of the Continental Divide.
Even at the height of the summer season, one can bike for hours within a few miles of town yet never cross paths with other bikers, hikers, or off-highway vehicles.  But don't be surprised to spot a herd of elk or catch a fleeting glimpse of a bobcat or bear.
Lake City Ski Hill
Mountain Biking Singletrack Trails 1/2 mile South of Lake City
A network of more than two (2) miles of singletrack mountain biking trails is located just 1/2 mile south of Lake City on the Ski Hill property.  The trails begin at the Ski Hill parking lot, near the warming hut.  In mid-June, through September each year, all sections of the trails have signs indicating the degrees of difficulty:  Easy (Beginner), Intermediate, Advanced, and Expert.  The Easy trail loops to the west from the warming hut. It is mostly 2 to 5 feet wide.  The Easy trail connects with Intermediate trails, which in turn may have sections of more Advanced or Expert trails. Trail features include open traverses of the mountainside, wooded passages, some short but fairly steep climbs, and periodic short sections that traverse boulders, and a few sections that slope sharply downhill. Of the 2-mile total trail distance, about 10-15 % is Easy, 75% is Intermediate, and the remaining 10-15% is Advanced or Expert.
First-time trail riders should dismount and walk any Advanced or Expert trail sections, in order to gauge whether the rider's skills are sufficient to confidently and safely ride the trail.  The mountain biking trails are also well-suited for hiking and trail running, so it may be wise to hike or run all the trails before biking them.
For more skilled mountain bikers, it should be noted that the beautiful, advanced-difficulty "Lake to Lake Trail"  is only about 1/2 mile south of the Ski Hill Trails via a section of Jeep road.  The Lake-to-Lake Trail is a narrow trail that traverses a steep wooded mountainside for over a mile and ends on County Road 30 just south of Highway 149.
The Alpine Loop
The Alpine Loop is a long ride with significant elevation and exposure above treeline. It is about 90% dirt road, 20% of which is rough enough to require vehicles with 4-wheel drive and clearance. You are bound to encounter numerous UTVs and jeeps, but the views and exposure make it a worthy adventure.
The Loop takes you over two passes (Cinnamon and Engineer) between Lake City and Silverton. The described route starts and ends in Lake City.
Leave Lake City going south. Take the well-marked turn towards Lake San Cristobal on County Road 30. Continue the long, beautiful climb up to Cinnamon Pass at 12,600′ on Cinnamon Pass Road. Descend steeply towards Animas Forks and then begin climbing again to the north and east on County Road 2, Engineer Pass Road until you reach Engineer Pass at 12,800′. From Engineer Pass, it is a long, fast descent back to Lake City tying into County Road 20. The route is very well signed.
The Loop can be done counter-clockwise as well. An early start is recommended due to the risks of afternoon thunderstorms and Jeep/UTV traffic.
Lake City Bike Shops
Lake City Bicycles, Inc.
528 Pine St. Lake City
970-944-0405