Waterfalls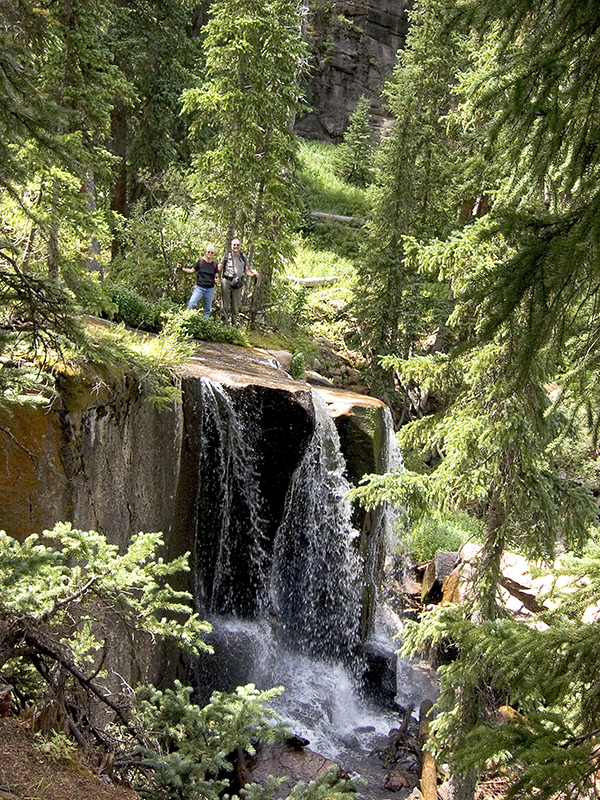 ---
Waterfalls
Of all the natural elements, it can be argued that water is the most awe-inspiring.
The Lake City area is home to a number of spectacular waterfalls that exhibit power and beauty.
North Clear Creek Falls
North Clear Creek Falls is just off the Silver Thread Scenic Byway, hidden just beyond the road. A short drive to the parking area lets visitors walk to the falls to get a striking view of the most photographed waterfall in Colorado.
Whitmore Falls
Whitmore Falls is another thrilling waterfall, one that is just off of Engineer Pass Road near Capitol City. The observation point is a short hike off the road but is well worth it for a sensational photo opportunity.
Nellie Creek Falls
Nellie Creek Falls is a thrilling two stage waterfall about a half mile up Nellie Creek Road which is four-wheel drive only. The road can be a bit rough, but the view of the falls is worth the trek.
Horseshow Falls
Horseshow Falls on the Engineer Pass road is a wide, beautiful cascade of water. The Alpine Loop offers smaller unnamed waterfalls, many along the road, that enhance the beauty of the drive.