Lake City: A Continental Divide Trail Coalition Gateway Community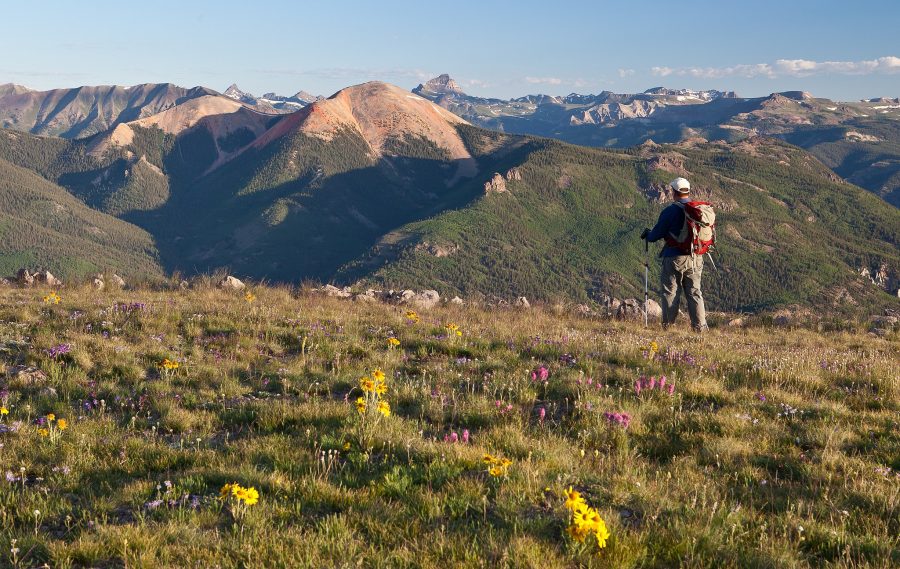 ---
Lake City: A Continental Divide Trail Coalition Gateway Community
Nestled in the San Juan Mountains at the headwaters of the Gunnison River, Lake City, Colorado, is a small community known for its mining heritage, its pristine beauty, and the plentiful opportunities it offers to enjoy the natural areas surrounding it. Lake City is also known for the role it plays as a gateway to an outdoor destination that brings visitors from around the world to southern Colorado each summer – the Continental Divide Trail.
In May, 2020, the Continental Divide Trail Coalition (CDTC) welcomed Lake City as an official Gateway Community to the 3,100-mile Continental Divide Trail during a virtual designation ceremony streamed live on Facebook. CDT Gateway Communities are trailside towns recognized by CDTC as welcoming destinations for trail visitors, dedicated to protection and promotion of the trail. Lake City is the seventh CDT Gateway Community in Colorado.
"As a town that is so clearly dedicated to enjoying both the recreational and economic benefits of the public lands that surround it, Lake City naturally fits into the greater network of CDT Gateway Communities who value the trail and are interested in contributing to its stewardship," said Teresa Martinez, Executive Director of CDTC. 
"Hinsdale County is a community and landscape bound by pathways: the Silver Thread Scenic Byway, the Alpine Loop Backcountry Byway, and some of the best-groomed snowmobile routes in Colorado. The Continental Divide Trail traverses our county in 71.7 miles over three segments. The designation of Lake City as a Gateway Community is an inspiring step for us in the stewardship and celebration of our trails," said Hinsdale County Commissioner and Lake City resident, Kristine Borchers.
Thanks to an organized network of "Trail Angels," thru-hikers can catch a free ride 17 miles into town, and most opt to stay at the Raven's Rest Hostel, which was founded in 2012 by former thru-hiker, Cionnaith "Lucky" O'Dubhaigh. Thanks to O'Dubhaigh's efforts to dispel skepticism toward long-distance hikers, Lake City residents now value the economic power these visitors bring to their town, and local businesses work during the busy summer hiking season to provide needed goods and services to hikers.