Lake City's Historic Churches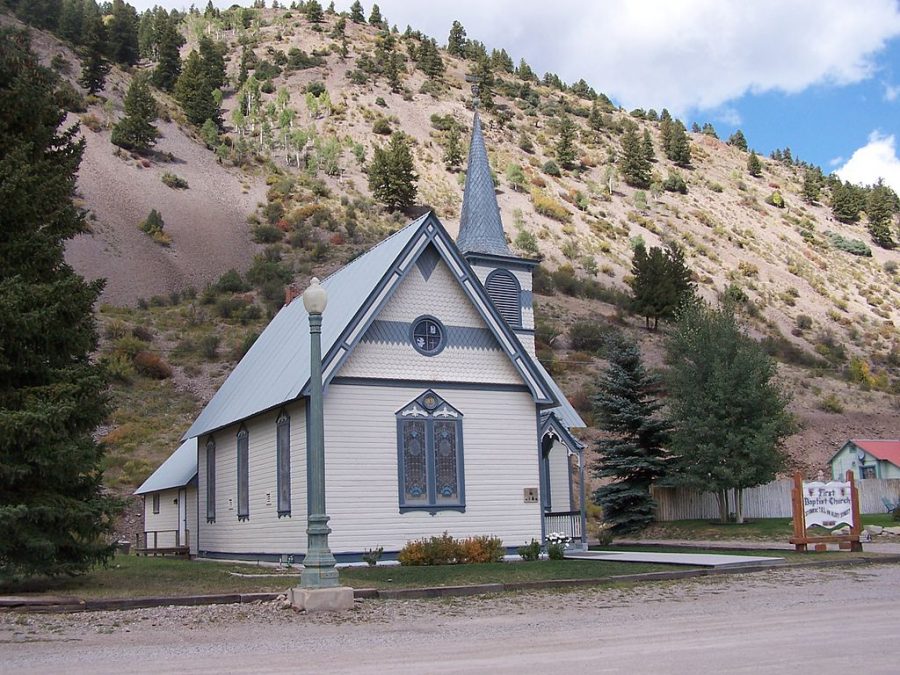 ---
Lake City's Historic Churches
Four historic churches are in active use in the National Historic District. The First Baptist Church, St. Rose of Lima Catholic Church, the Community Presbyterian Church, and the diminutive St. James Episcopal Church are well-maintained structures whose congregations welcome visitors.
St. James Episcopal Chapel
St. James Episcopal Chapel on 5th Street in Lake City started out as a carpenter's shop and was later used briefly as a public school building before being purchased by local Episcopalians in December 1876. The chapel still uses a rare Estey organ, with "Philharmonic" reeds, which was purchased in 1910.
Lake City Baptist
A Lake City Baptist organization was first formed in 1883, but it wasn't until early 1890's that the local congregation succeeded in building their own church. A stylish Queen Anne-style frame church was completed by the Baptists on Bluff Street at the head of 4th Street in 1891. The church was unusual in Lake City in that it was the first, and for many years only, local sanctuary with leaded stain glass memorial windows.
St. Rose of Lima Catholic Church
St. Rose of Lima Catholic Church, the oldest Catholic church on Colorado's Western Slope, started with an organizational meeting hosted by Father Hays of Del Norte, Colorado, in Lake City on September 2, 1877. Funds were raised that fall and winter for a 30'x60' Gothic-style building, which was formally dedicated on January 6, 1878. The church steeple was added to the building in the 1890s.
Community Presbyterian Church of Lake City
Pioneer Western Colorado missionary George M. Darley assisted in constructing the Community Presbyterian Church of Lake City. Formally dedicated in November 1876, it was the first church completed on the Western Slope of Colorado. The total cost of the structure, which included adobe bricks for insulation within the frame walls, was $1,700. One of the structure's most notable features is its steeple which was added onto the front of the original church building in 1882.