2023 Winter Whiteout Weekend Getaways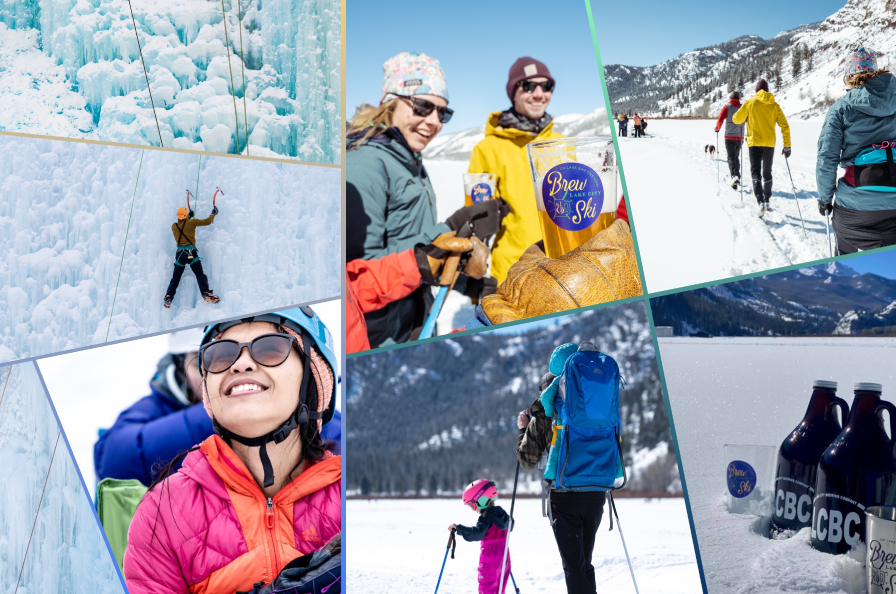 ---
2023 Winter Whiteout Weekend Getaways
Weekends in February are filled with fun for the whole family! From ice fishing to ice climbing, there's something for everyone. We've put together three winter wonderland itineraries to make the most out of your visit. Get away from it all this winter and experience the serenity and outdoor magic, and adventure that Lake City has to offer.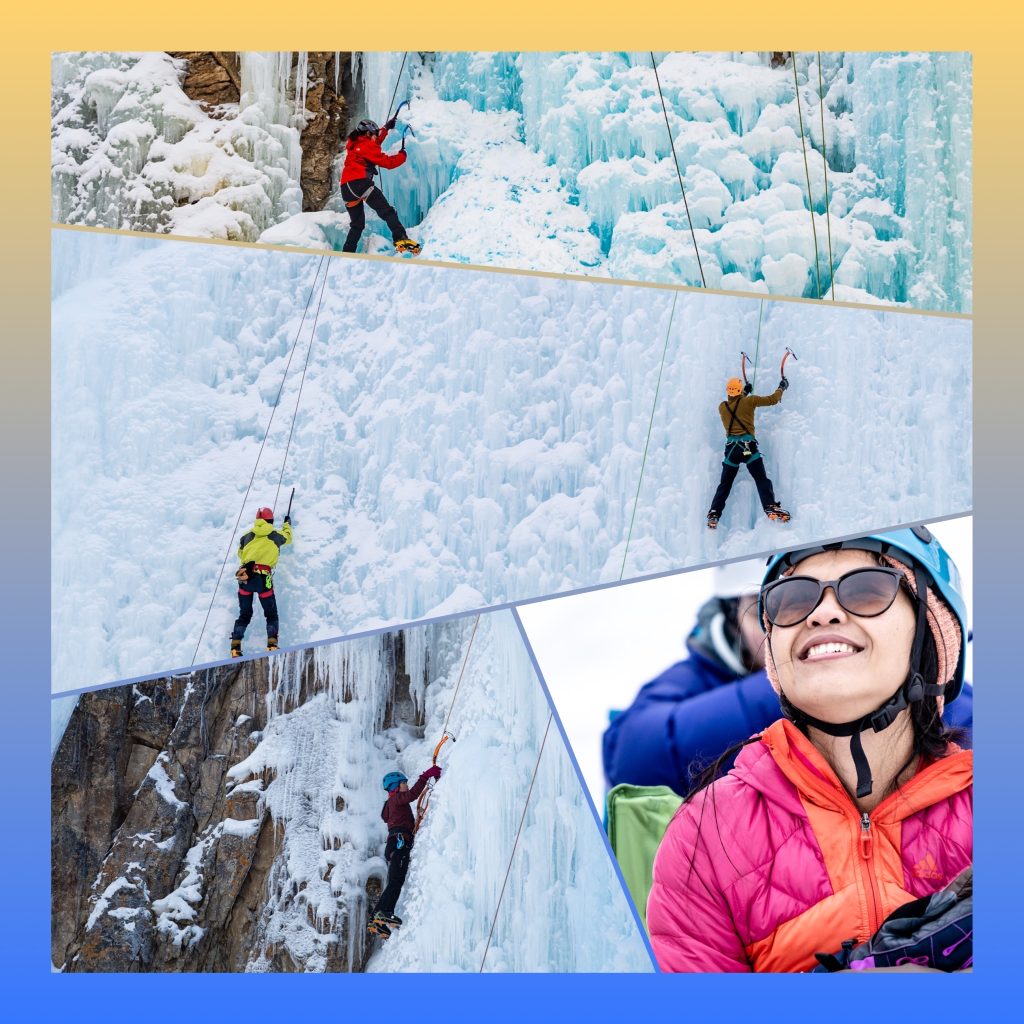 Join us for the Lake City Ice Festival on Feb 4th, 2023! Whether you're an ice climber competing or a spectator, this is a cool event to experience.  The festival takes place at Lake City Ice Park. Registration begins at 8:30am ($35 per climber) and the ice climbing competition starts at 10am. Bring your friends and families and stay for the weekend as there's plenty of fun to be had for the non-climbers in the bunch (cross country, skiing or snowboarding at the ski hill, ice skating downtown, art galleries, and shopping downtown). 
Check out this blog post for 17 Fun Things to Do in Lake City in This Winter and for lodging options and a list of open businesses, click here.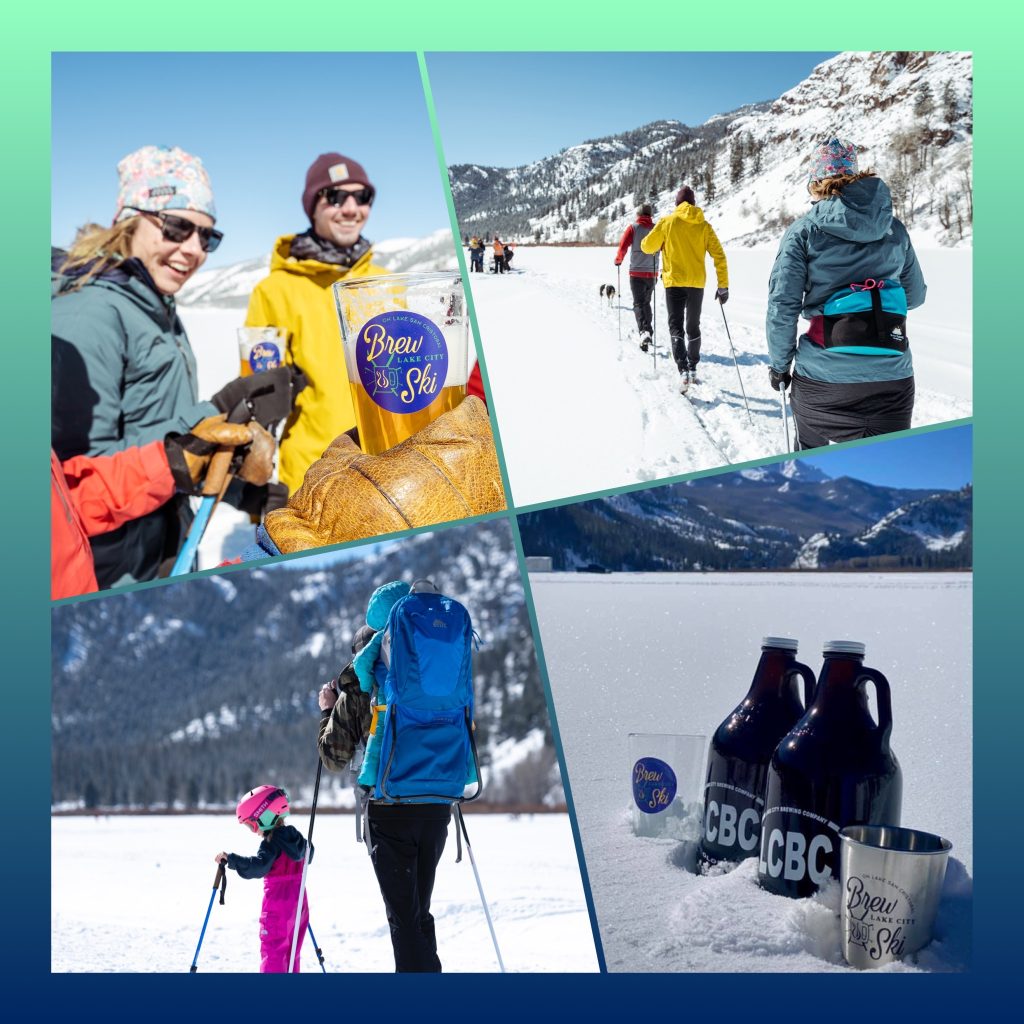 Winter Whiteout Getaway #2: Lake San Cristobal Brew-Ski
The 5th annual Brew-Ski on Lake San Cristobal is set for Saturday Feb 11th, from 11am-2pm. Use the Brew-Ski as an excuse for a weekend getaway to Lake City! Roll over on Friday evening for dinner and a movie at the Mountaineer Theater. On Saturday the Brew-Ski dishes out big smiles as participants walk, sled, ski, or snowshoe to 6 stations throughout a mile-long course on the lake. Each station will have beer tastings from our local Lake City Brewing Company, hot drinks, and snacks. Then on Sunday, work off that beer by hitting the trails for a nordic ski, taking a snowmobile tour, or head out on the Silver Thread Byway for a gorgeous winter drive or a ski tour off Slumgullion Pass. 
Get your Brew-Ski tickets here 
$40 – Beer Tasting Admission (21+, includes a collectible Brew-Ski mug)
$20  –  Hot Drink Admission (Non-Alcohol)
$10  – Kids Admission (12 and under)
Refer to our open business list for lodging options, open eateries, and more.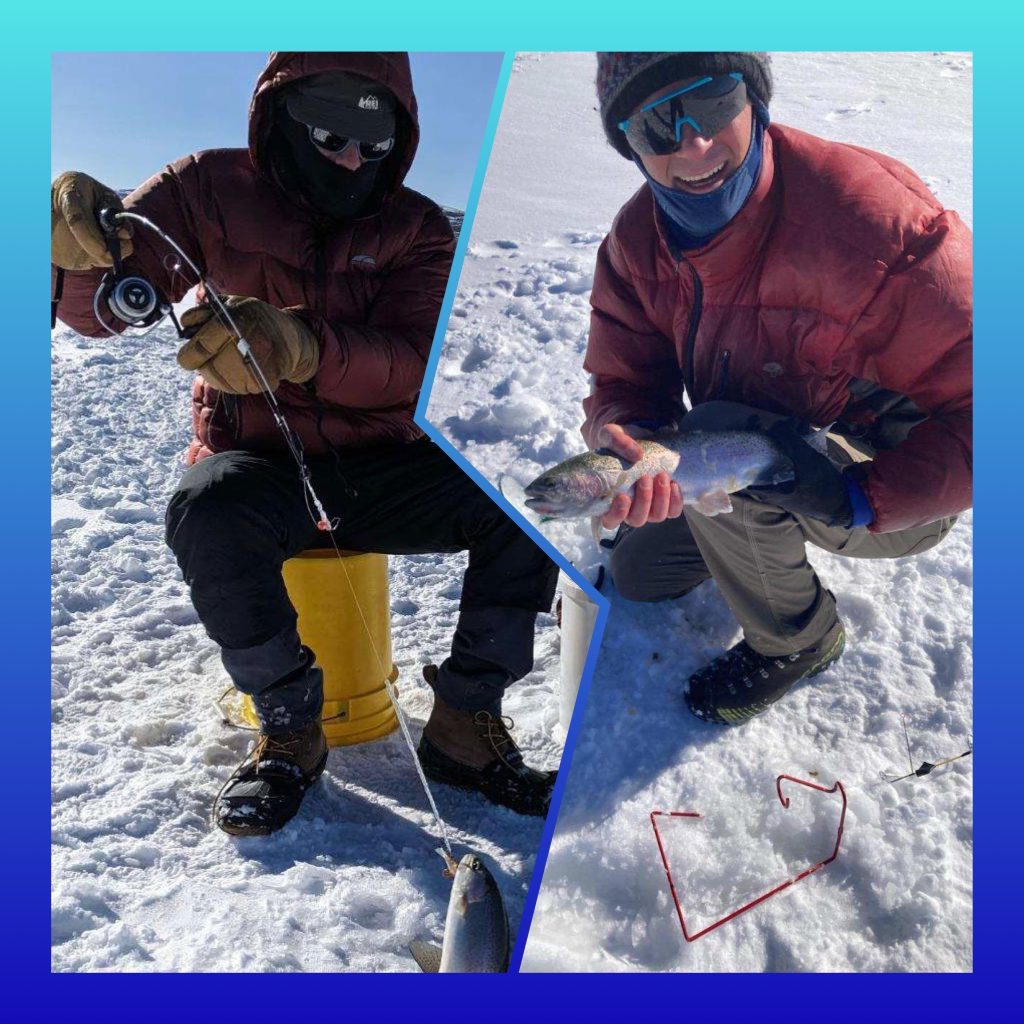 Winter Whiteout Getaway #3: Ice Fishing Derby 
Calling all hearty anglers! February 18th is the Lake San Cristobal Search and Rescue Ice Fishing Derby. Check in is at 6:30am and the fishing starts at 7:30am. Head over to Lake City on Friday to make that early start easier and bring the family for a winter whiteout weekend getaway! 
Anglers have the morning to fish for the big one. A BBQ Lunch is available for purchase ($10) and will be delivered to your fishing spot. Award ceremony takes place at 1pm with prizes for the top 3 largest live-length game fish. 
Entry fee is $20 and you can pre-register for the derby here – Cash payments will be taken at registration. Each participant will receive 1 raffle ticket for door prizes, and additional tickets available to purchase for $5. All proceeds benefit Hinsdale County Search and Rescue!
Nonanglers, while the anglers fish, we encourage you to hit the shops in Lake City or head out for a snowshoe or ski on the trails surrounding town. And then stick around for dinner and a movie on Saturday, and on Sunday, take a snowmobile tour or make some turns at Lake City Ski Hill ($30 lift tickets and with gear included!).